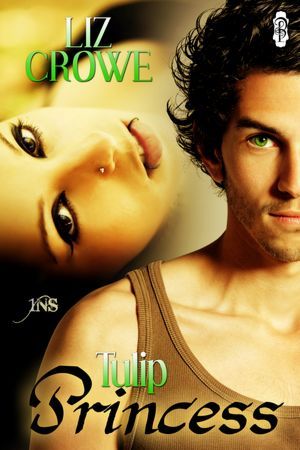 Title:
Tulip Princess
Author:
Liz Crowe
Publisher:
Decadent Publishing
Sub-Genre:
Contemporary Romance
Length:
73 pages
Heat Rating:
Erotic
Rating:
4 Cups
Available at:
Amazon
|
B&N
|
Decadent Publishing
|
All Romance eBooks
Blurb:
Lale Deniz was always prone to wildness. But when her family is ripped apart at the seams, she becomes more reckless than ever. Desperate to stop her self-destructive slide, her parents step in and send her to America to live with her brother, Emre. Just the chance, she thinks, to escape the tragedy suffusing her Istanbul home.
Andreas Michos, Greek former NFL star, the recently divorced athletic director at UNLV, floats through life seeking fulfillment. He has reason to doubt his own abilities as a natural Dom and has given up finding his perfect mate. Until he agrees to a 1Night Stand.
Set against a backdrop of ancient cultural clashes and Mediterranean family dynamics, Lale and Andreas meet in Las Vegas at the Castillo resort for their date. But it seems Madame Eve and destiny will both fail this time, unless Lale and Andreas are willing to relinquish enough control to discover what happiness can be found inside the soul of the other. Will stubbornness keep them from connecting, or can they let go long enough to heal?
Marika's Review:
I will admit that Tulip Princess was a hard read for me. It is the final book in the trilogy of the Deniz siblings. Lale is wild and doesn't seem to want to settle down anytime soon. Her parents are at their wit's end and decide that she needs to go live with Elle and Emre. While she is there, she helps them with her niece and finds that she doesn't need that lifestyle anymore. When Elle decides that Lale needs a night out, she sets her up with Madame Eve and Emre is livid. The intense dialogue between Lale, Emre and Elle is beautifully written and handled with humor (yes, you will chuckle at Elle) and honesty. While I liked Lale very much, I didn't like Andreas in the beginning. It wasn't until the end of the book that I finally made a connection with him. Lale and Andreas were too much alike and it took them to fall apart before they realized that they were perfect for each other.
As a whole, the series was one of the best trilogies that I have ever read. The writing, pacing, plots and dialogue were beautifully done. Each book delivered on the emotional scale for me, too. With Elle/Emre, I was laughing and sighing. With Tarkan/Caleb/Adem, it was crying and joys in Caleb's healing. Lale/Andreas it was frustration and then belief that they would make it as a couple. If you have put off buying the series because its multicultural or that some of the subject matter that Liz brings to the surface is not for you…think again. It is a series that should be read, discussed and re-read again. A word of caution though…okay, a couple…bring tissues, carve out a couple of hours and please, please read them in order. You can read them as stand alones but reading them order only enhances each book.
--
**Disclaimer: This book has been provided to Coffee Beans & Love Scenes ("CBLS") Reviews free of charge by the author in exchange for an honest review of this title. No money has been exchanged for this review. This review reflects the opinion of the individual reviewer and does not necessarily reflect the opinion of any other CBLS reviewer or this blog's owner, editor or administrator.