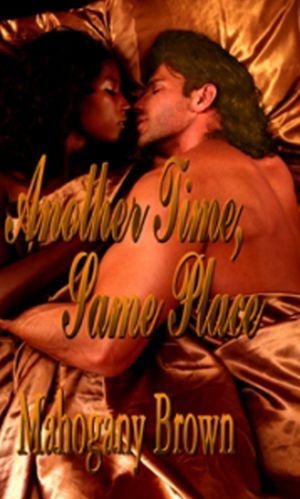 Title:
Another Time,Same Place
Author:
Mahogany Brown
Publisher:
New Concepts Publishing
Sub-Genre:
Contemporary Romance
Length:
65 pages
Heat Rating:
Erotic
Rating:
3.5 Cups
Available at:
Amazon
|
B&N
|
New Concepts Publishing
|
All Romance eBooks
Blurb:
High school sweethearts, Kalen and Niobe, were cruelly forced to go their separate ways weeks before their senior prom. Ten years later they cross paths. Sparks are still flying, but would they survive ten years of resentment and attempts to snuff them out for good?
Sam's Review:
This is a very quick read but I don't think the short story does this justice. There wasn't enough time to really enjoy or get to know Kalen and Niobe to see the love and attraction between them. I thought the premise was good and the characters had so much potential but the shortness of word count let it down.
Another Time, Same Place
is a good read and you'll enjoy it especially if you like stories of high school sweethearts getting back together. But where this could have been filled with the angst and really showing the fight to be together by the time the story was finished it wasn't there. I was really looking forward to this story. This is just my opinion and I still want to reassure others this is still a good read.
I just wanted more.
--
**Disclaimer: This book has been provided to Coffee Beans & Love Scenes ("CBLS") Reviews free of charge by the author in exchange for an honest review of this title. No money has been exchanged for this review. This review reflects the opinion of the individual reviewer and does not necessarily reflect the opinion of any other CBLS reviewer or this blog's owner, editor or administrator.