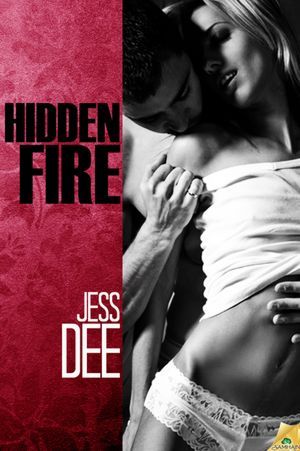 Title:
Hidden Flame
Author:
Jess Dee
Publisher:
Samhain Publishing
Sub-Genre:
Contemporary Romance
Length:
125 pages
Heat Rating:
Erotic
Rating:
5 Cups
Available at:
Amazon
|
B&N
|
Samhain Publishing
|
All Romance eBooks
Blurb:
Dirty desires, dark secrets…deepest love
A Red Hot Weekend story.
Well, this is an unexpected twist. Jenna Brooks is all set to spend the weekend wallowing in misery, repairing the cracks in the façade she's maintained for twelve years. Instead she's…tied to a chair. Kidnapped by her own twin brother and her so-called best friend.
It's for her own good, they say. She'll thank them later, they say. But when they reveal her partner in captivity, she shores up her emotional barriers. It's Garreth Halt. The one man for whom she let her guard down. What a fool she was.
For one electrifying moment, Garreth had Jenna naked in his arms, on the edge of losing her legendary control. Could have kept her there forever, too, if he hadn't felt honor-bound to tell her the truth. Before she'd heard the whole truth, though, she'd retreated behind the fortress around her heart.
Now they're knee to knee, with no escape. While he's irritated he let his alleged best friend get the drop on him, a small part of him is thrilled. With one final chance to show her his love is real, Garreth methodically, wickedly, sets out to dismantle her defenses.
One dirty word at a time.
Warning: Garreth may have charmed you in Winter Fire, but this time around, his blatantly sexy demands, even sexier actions and heart warming love for his heroine are gonna make you fall head over heels.
Sam's Review:
I haven't read the first book in this
Fire
series but I love
Hidden Fire
and I didn't feel that you needed to read the first book as this contains enough information.
Jenna Brooks is still reeling from a horrid past and has made a pact with her twin brother to never date their friends. When her brother breaks that rule she goes in search of Garreth. Passions ignite between them until Garreth tells her the truth about his involvement in her brother's happiness. When Jenna cuts herself off her friend kidnaps her and takes her to a secret location so Garreth and Jenna are forced to face their mistakes.
Jess Dee manages to combine hot sex, some serious emotion and more great sex into this short story. From the beginning I was hooked. I was nervous with how the story would continue when Garreth's part was revealed and Miss Dee made it heartwarming and believable.
Hidden Fire
was a fun, enjoyable and completely different read and one I highly recommend.
--
**Disclaimer: This book has been provided to Coffee Beans & Love Scenes ("CBLS") Reviews free of charge by the author in exchange for an honest review of this title. No money has been exchanged for this review. This review reflects the opinion of the individual reviewer and does not necessarily reflect the opinion of any other CBLS reviewer or this blog's owner, editor or administrator.