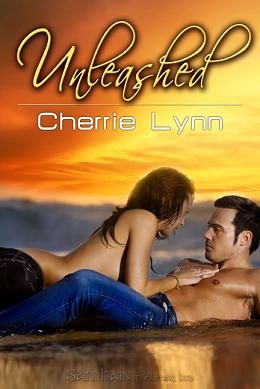 Title:
Rock Me
Author:
Cherrie Lynn
Series:
Ross Siblings, #1
Publisher:
Samhain Publishing
Sub-Genre:
Contemporary Romance
Length:
216 pages
Heat Rating:
Erotic
Rating:
4 Cups
Available at:
Amazon
|
B&N
|
Samhain Publishing
|
ARe
Blurb:
One week in paradise will make or break them…
It's not enough that Kelsey's husband left her for another woman. Oh, no. The "other woman" had to be her best friend Evan's fiancée. Not only has she lost her marriage, she fears losing Evan to the lingering awkwardness and humiliation that hangs between them.
Evan has no intention of letting that happen. He's got plans…namely, an extra plane ticket to Hawaii now his future wife is out of the picture. There's only one person he wants on the trip with him, the one who's always been there for him. The one he should never have let slip away into the arms of a traitorous friend who shattered her heart.
Kelsey is anticipating a week of fun in the sun with the man who's always treated her like a little sister. No one's more surprised when she discovers that Evan has seduction on his mind—and that she's more than ready for it.
Love is the most powerful healing force of all. But past demons have a way of ripping open old wounds, and threatening the survival of even the strongest friendship…
Product Warnings
This title contains explicit sex between best friends, graphic language…and a hero who knows how to put the hot in "hot tub".
Denise's Review:
I really enjoyed this book, it was quick read where the story was laid out quickly, it was HOT! and chemistry between the Kelsey and Evan was palpable.
It has you early on really rooting for them to be together!
Kelsey was hurt by a prior bad relationships; her self-esteem was badly damaged when her husband slept with her friend Evan's fiancee. She is also still effected by Evan never returning her feels when they were in college; she thinks Evan sees her as a little sister.
Evan was wonderful, he is a successful lawyer, yes I love a man in a suit, he can cook and he sure knows how to make a woman hot.
Will Kelsey let her, her best friend and college crush, help her open her heart again and see the world and herself differently ????
Life is not what you plan, it is about what you do when thinks go wrong and this book does a wonderful job telling a second chance story.
It is amazing what happens when one truly follows their heart and lets go of the fear of being rejected or ruining a good friendship. Kelsey and Evan being cheated on was the best thing that ever happened to them, it allowed them to each find their true soul mates; each other!
Ms Lynn's Epilogue is wonderful and left me feeling for-filled; Evan's last line to Kelsey in the book is AWESOME and ties it all up!
There is a second book in the Ross Siblings Series called Rock Me tells the strong of Evan's black sheep brother, Brian; you will want to read that next.
--
**Disclaimer: This book has been provided to Coffee Beans & Love Scenes ("CBLS") Reviews free of charge by the author in exchange for an honest review of this title. No money has been exchanged for this review. This review reflects the opinion of the individual reviewer and does not necessarily reflect the opinion of any other CBLS reviewer or this blog's owner, editor or administrator.